Ground Floor Construction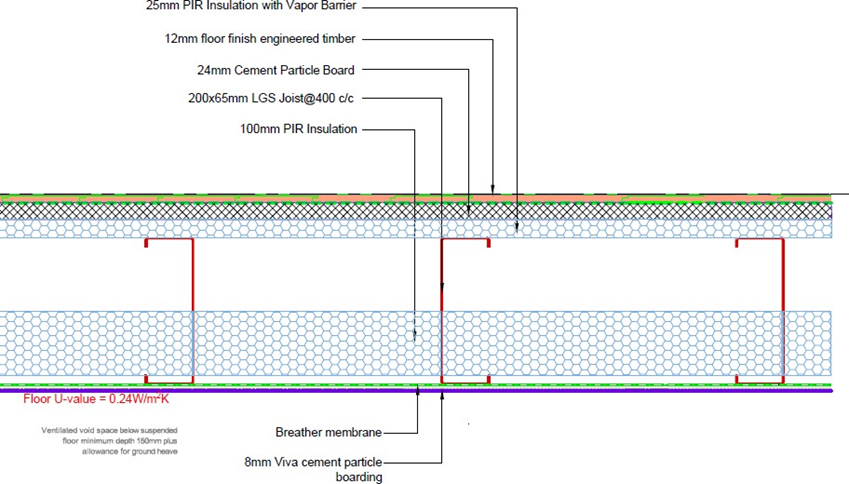 Ground floors are to be suspended steel floor cassettes, made up of Light Gauge Steel Frame Joists with 100mm PIR insulation between the steels and 25mm PIR in sulation above with a Vapour Barrier.
Above this is 24mm Cement Particle Board and then 12mm floor finish engineered timber. On the underside of the floor cassette will be the breather membrane and 8mm of Viva CPB boarding.
The external finishes are applied to the base of the external wall at ground floor level and Telescopic vents are installed through this to achieve a minimum of 1500mm² per metre run of external wall. There is a ventilated void beneath the structure of a minimum 150mm.