Download a PDF version of this article.
This technical document provides additional guidance relating to how the Functional Requirements in the Technical Manual may be satisfied for compartmentation where a garage building is divided into more than one ownership.
Provision of information
Your warranty surveyor may require written confirmation from the Building Control body clearly stating they are satisfied the compartmentation between the garage buildings has met the requirements of the Building Regulations
Warranty requirements
All garages constructed with the dwelling will be covered under our warranty requirements, even those that may be classed as exempt under Building Regulations.
Garages must meet the requirements of Section 19 of our Technical Manual as well as meeting any Building Regulations requirements.  
With this in mind, linked garages (figure 1 below) and garages that are detached from the main property but under more than one ownership (figure 2 below), should maintain compartmentation to stop fire spread from one garage to the other. E.g. the compartment wall extends to the underside of the roof covering and fire stopped.
Note: For interpretation of Building Regulation standards and suitable compartmentation solutions, please refer to your Building Control body for further clarification.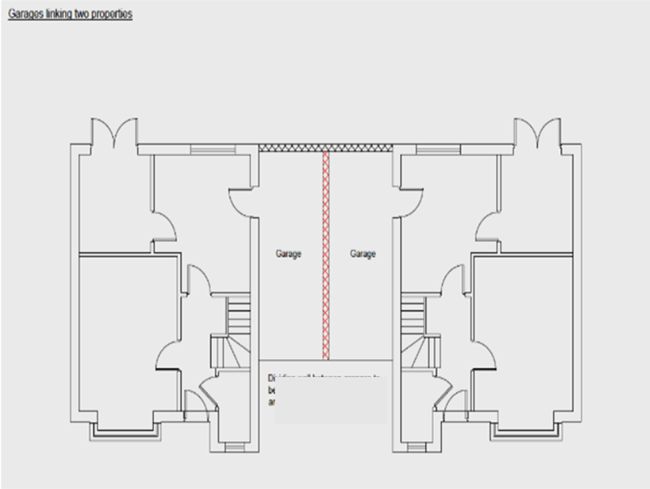 Figure 1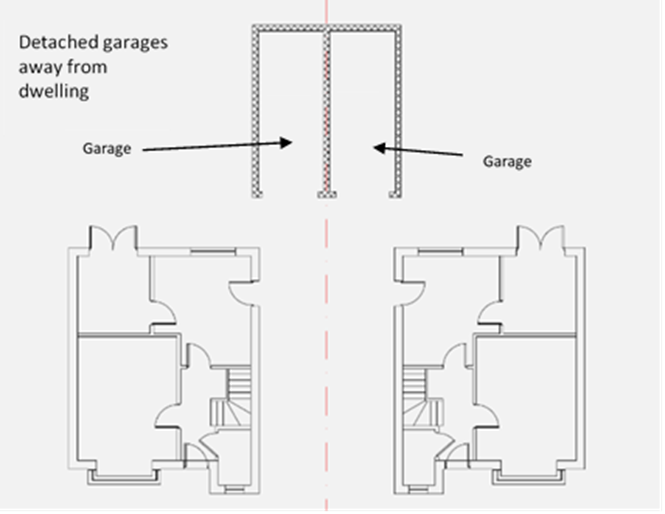 Figure 2
---
Read more articles on the Resource Hub and sign up to receive our blog round-up.
Every care was taken to ensure the information in this article was correct at the time of publication (April 2022). Guidance provided does not replace the reader's professional judgement and any construction project should comply with the relevant Building Regulations or applicable technical standards. For the most up to date Premier Guarantee technical guidance please refer to your Risk Management Surveyor and the latest version of the Premier Guarantee Technical Manual.
Ref: TS-3187