It's a hard-hat truth of the construction sector that our hardy helmets have a shelf life of just three years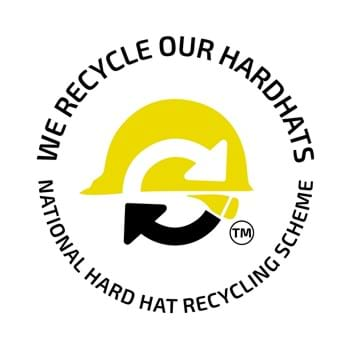 – and every year, several million "spent" hard hats end up on UK landfill sites.
That will no longer be the case for Premier Guarantee's 250-strong network of risk management surveyors and building control inspectors.
The Birkenhead-based business has joined the National Hard Hat Recycling Scheme that will see its hard hats sent to a dedicated recycling facility.
Liam Devaney, Managing Director of Premier Guarantee Warranty Inspection Services, said: "This is a great scheme and we're really pleased to be on board.
"Our hard hats are marked with expiry dates and all our surveying and inspection team members are then issued with new ones.
"They're left to throw the old one out.
"Now we'll be able to collect all end-of-life hard hats and send them for recycling, a far better alternative than letting them end up in landfill."
At the recycling facility, hard hats are destroyed and the plastic is fully recovered and made back into "new" plastic pellets. These pellets are then sent back to UK manufacturing as a raw material, ensuring all hard hats are fully recycled in the UK.
Premier Guarantee is the second largest provider of latent defects insurance, the industry term for the 10- or 12-year structural warranty found on almost all new-build homes and properties.
We work alongside house-builders and developers large and small, local and internationally prestigious, to help them build new homes and developments.
Hard Hat Facts

The first hard hats were made for war. Leather hats embedded with ivory tusks were found in Greece and date back to the 17th century BC.

In the early 1900s, dockers took a simple hat, covered them in tar and allowed them to dry, creating a shield (of sorts) from items falling off ships.

American Edward Bullard invented the first incarnation of the modern-day hard hat after seeing the effectiveness of helmets during WW1. It was called the hard-boiled hat.

The first major construction project requiring the wearing of hard hats was the Hoover Dam in 1931, followed by the Golden Gate Bridge in 1933.

The first shock-proof hard hat, designed to withstand up to 10,000 volts, was created in 1952.
---
Read more articles on the Resource Hub and sign up to receive our blog round-up.
Every care was taken to ensure the information in this article was correct at the time of publication (August 2022).