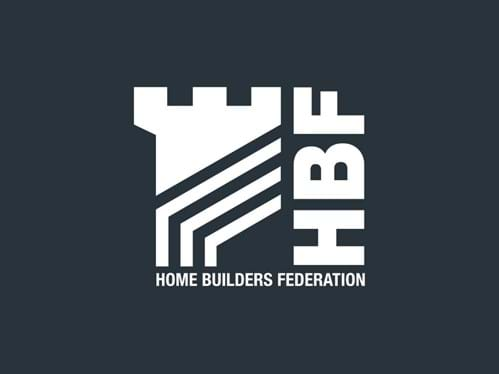 Why take part?
Access to a survey tool to provide valuable insights into homebuyers
- Learn about customer satisfaction
- Get insight into the factor affecting overall satisfaction across the market
A great star rating can be used for promotional purposes – though there is no obligation to do so
Can be used as a benchmark against peers
It's free access to a portal of invaluable insights
Who can take part?
The service is free to all Premier Guarantee customers, whether they have a live site or not.
Do I need to publish my HBF rating?
No. Customers do not have to sign up for the HBF rating and therefore don't have to share their results.
You can still benefit from the customer feedback on the portal without committing to publishing the rating.
How to join
Simply apply here.
If you wish to speak to one of our team to find out more about the New Homes Survey, you can do so here.
Who are the HBF?
HBF is the principal representative body for private sector home builders and voice of the home building industry in England and Wales.
The 2023 Customer Satisfaction Survey results show that 90% of new build home buyers would 'recommend their builder to a friend', the third successive year that the industry has upheld a score of 90% or above.
Additionally, 90% of those surveyed also said they would buy a new build home again, with 85% saying they would buy from their same builder again in the future.
'The barometer for a house builders' performance'
Alex Lyons, Sales Director for Premier Guarantee said: "This is fantastic news for our customers and buyers of new homes.
"House builders can opt into the New Homes Survey and the HBF Star Rating scheme to underline their commitment to quality construction. I am confident the feedback will act as a further endorsement of the work we do with them to maintain high standards of construction."
HBF Executive Chairman Stewart Baseley said: "The star rating scheme is seen as the barometer for a house builders' performance with regards to customer service. The industry is already surveying around 100,000 customers annually and the addition of Premier Guarantee should allow for the opinions of even more to be considered.
"The scheme demonstrates the industry's commitment to delivering a high quality product and excellent levels of customer service."
Find out more about the Premier Guarantee New Homes Survey.
---
Read more articles on the InSite and sign up to receive our blog round-up.
Every care was taken to ensure the information in this article was correct at the time of publication (September2023). Guidance provided does not replace the reader's professional judgement and any construction project should comply with the relevant Building Regulations or applicable technical standards. For the most up to date Premier Guarantee technical guidance please refer to your Risk Management Surveyor and the latest version of the Premier Guarantee Technical Manual.
MK-3323