Members of the Premier Guarantee team met up at the Fire Service College at Moreton-in-the-Marsh recently with Fire Safety central to the agenda. Over three days the company's Major Projects Managers, Major Projects Surveyors and Building Control Surveyors shared their experiences and developed closer methods of working as well as took part in a team building exercise lead by College personnel.
"The course was very well organised and it gave staff first-hand experience of the issues faced by fire fighters – from donning full safety equipment including breathing apparatus to seeing how much space is needed to get a fire fighting vehicle up close to a building" commented Glyn Thomas, Head of Building Control. "The three-day residential course brought the teams closer together and we learnt how our decisions can practically affect fire safety."
With the outcomes of the Hackitt report due to be enacted during the year it was also an opportunity to catch up with the latest innovations in smoke control and cladding technology. Detailed training by Colt and the company's in-house Facade Director ensured everyone is now fully up to speed with current legislative requirements.
Premier Guarantees Managing Director Rob Clay-Parker took part and added "This course and our comprehensive CPD programme send a clear signal to our customers that we are fully prepared for our role as an Approved Inspector for Building Control on complex projects. Training and auditing staff for competency is a rolling process that guarantees quality results."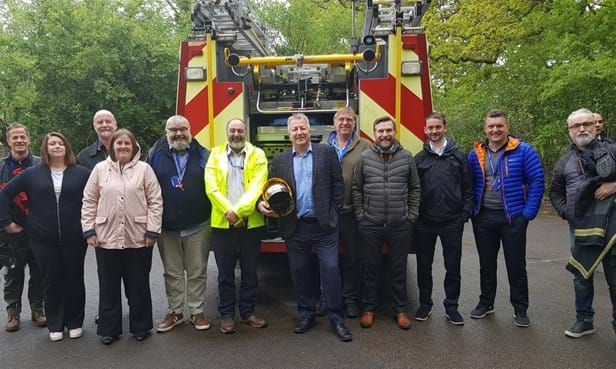 The Premier Guarantee Building Control team
Premier Guarantee provides a comprehensive building control package on a range of residential developments. Approved by the Construction Industry Council Approved Inspectors Register (CICAIR), the service has been structured to work cohesively with our structural warranties combining building control and risk management inspections to save both time and money on projects.
Premier Guarantee Building Control is the Approved Inspector on over 500 projects a year involving over 20,000 units.