Premier Guarantee's brand new Technical Manual is out now and available to order, download or view online.

Our industry-renowned Technical Manual v15 eliminates any guesswork for you and ensures that you can get on with your project hassle-free.

The expert technical team at Premier Guarantee work year-round to ensure that the manual is up-to-date and that the newest version works with you and your project.


What is the Technical Manual?


Essentially, our manual is all of our technical standards in one, easy-to-access document.

The purpose of our Technical Manual is to identify what functional requirements are applicable to the design and construction of buildings covered by our warranty.

The latest manual applies to all new projects where an offer of warranty has been made on or after February 1 2023.

The latest version of the manual has key updates, additions and has been curated to allow for a more intuitive and straight-forward experience.

The guidance includes information, diagrams and data tables to help all parties understand what is needed throughout each of the stages of construction in order to meet warranty standards.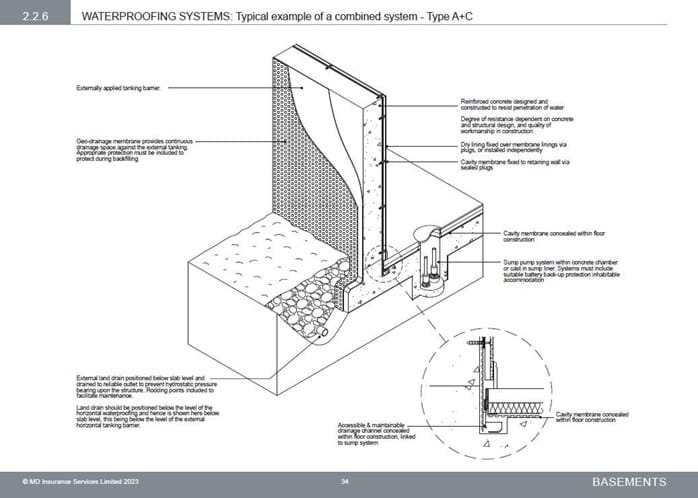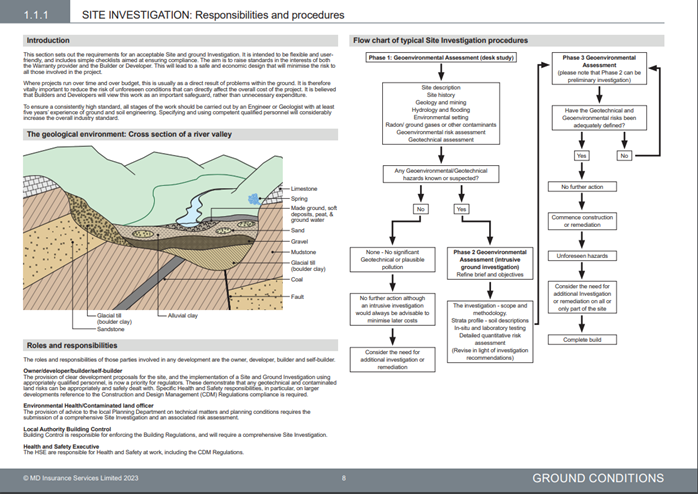 Alternative solutions can be used to those in the guidance as long as the completed work satisfies the Functional Requirements.


What you can find inside


The manual is broken up into sections covering:


Ground Conditions
Basements
Foundations
Ground floors
Drainage
External walls
Internal walls
External windows and doors
Stairs
Upper floors

Roofs
Roofs terraces and balconies 
Chimneys and flues
Driveways and paving
Heating services
Ventilation and extraction
Electrical services
Cold water supply
Garages
Tolerances
What's new?


Changes include:


All sections, including external walls, basements, roof terraces and balconies, have been either updated, added to or amended
The updated functional requirements now feature at the beginning of each section to enhance readability
The overall look and experience of this year's manual is more user-friendly. We have worked on ensuring that sections are easier to find
A Provision of Information segment has been introduced at the beginning of each section
Take a look at a more detailed breakdown of what is new in the latest manual here.

How to get a copy

The Technical Manual will be available in print, online and to download. You can get your online copy here.
What are functional requirements?

In order to achieve warranty standards, functional requirements must be complied with.

Functional Requirements are provided at the start of each section of the manual and are fundamental in all cases to achieve warranty standards.

They are broken down into three specific technical requirements:
Workmanship
Materials
Design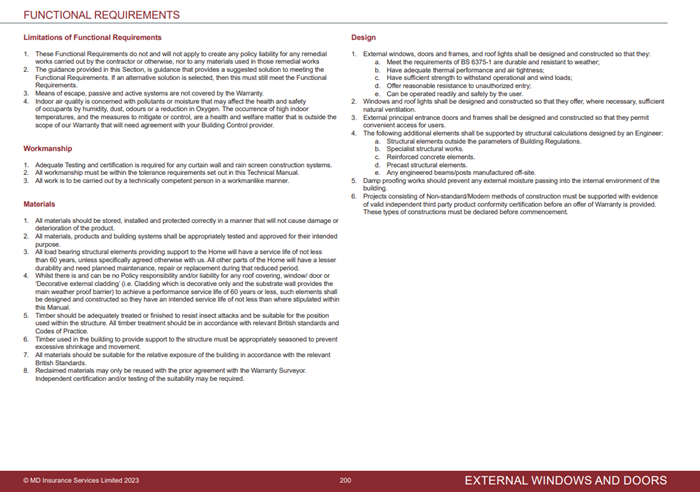 Supporting guidance is provided to offer suggested acceptable solutions for meeting the Functional Requirements in each section of the manual.

Premier Guarantee will accept work that meets relevant building regulations except where our warranty requires a higher standards to be met.

If an alternative solution is proposed which is not covered in the supporting guidance, it must still meet the Functional Requirements and be agreed with the warranty surveyor prior to construction of that element.


Which manual should you refer to?

Version 15 of the Technical Manual applies to all new projects where an offer of warranty has been made on or after February 1 2023.

The previous version of the Technical Manual will remain valid for any works or quotes issued before this date.


Tips to get even more out of the Technical Manual
Print out drawings, diagrams and tables. The online version of the manual is great for quick referencing but we recommend printing out A4 versions of drawings whenever needed onsite
---
Read more articles on InSite and sign up to receive our blog round-up.

Every care was taken to ensure the information in this article was correct at the time of publication (January 2023). Guidance provided does not replace the reader's professional judgement and any construction project should comply with the relevant Building Regulations or applicable technical standards. For the most up to date Premier Guarantee technical guidance please refer to your Risk Management Surveyor and the latest version of the Premier Guarantee Technical Manual.
Ref: MK-3432