This article has been brought about in an attempt to focus on the design of one simple aspect of roof abutment detailing. The area in question typically occurs where a protrusion extends in front of an elevation, with a lean-to roof abutment. Please see the photos below for examples of such abutments.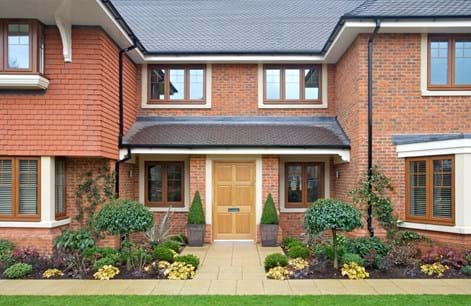 The photo below depicts a typical arrangement, where the garage/entrance area to the dwelling extends from the front elevation.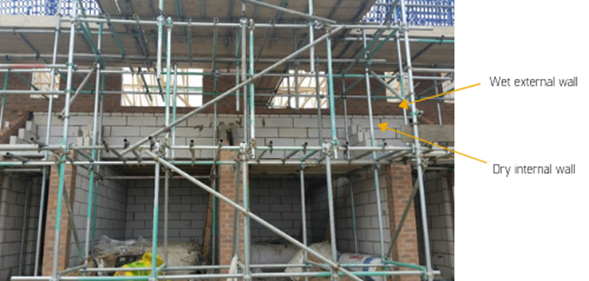 Figure 1
Most commonly, in such areas, there is a change in external wall material, as blockwork will be used in the dead space as oppose to the facing brickwork, unless of course the property is to be rendered.
The area that needs more consideration is where this change in material occurs. Looking at the photo above, it should be considered that the outer leaf of brickwork is a wet wall, exposed to the elements, and the blockwork below the roof abutment is an internal dry wall, not exposed to the elements. Extra care should be taken to avoid any damp penetration in this area.
A common issue noted on-site is a continuation of the external wet wall, with the internal dry wall. Please see the photos below, as examples of incorrect detailing for your consideration.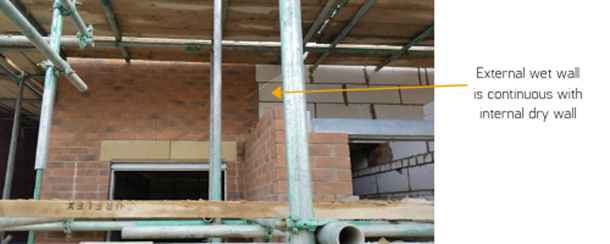 Figure 2
Figure 3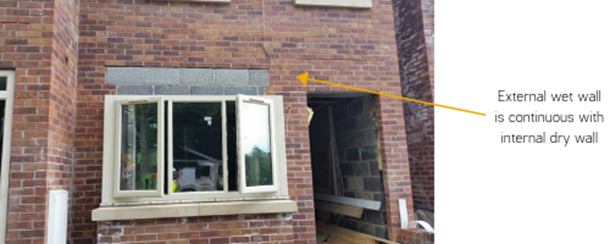 Figure 4
The three photos above all show a continuation of the external wet wall to the internal dry wall within the roof void to the roof abutment. Such details present a risk of lateral damp penetration.
The correct detail which should be adopted on-site is one where the cavity is maintained and extends vertically up to meet with the cavity tray over the head of the roof abutment. Figure 1 and Figure 5 (below) show the correct method, with the cavity extending vertically to meet with the horizontal cavity tray.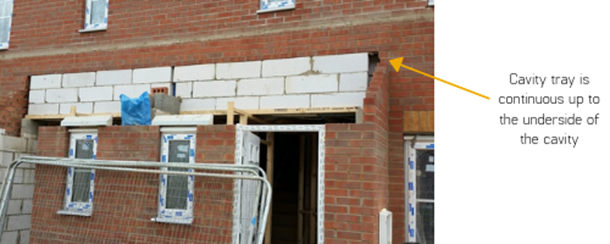 Figure 5
For more details on our technical standards, you can download our Technical Manual here.