In the picture below - a poorly designed and constructed soakaway is located too close to the proposed extension, whose foundation trench can just be seen.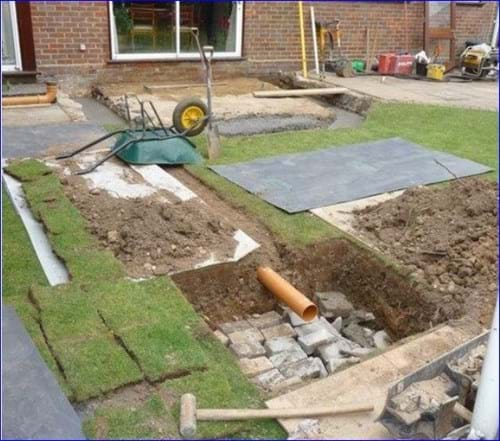 Guidance on Soakaways
How to calculate the size required, and how to test the soils for its suitability, can be found in BRE Digest 365: 2016.

Percolation tests
You need to carry out a percolation test and use its results - carry out this test in line with BS6297:2007 (+ A1:2008) or BRE Digest 365, which can both be accessed via https://www.bsigroup.com/en-GB/.
Solution
Soakaways must be located in such a way that they don't pose an unacceptable risk to any building and its foundations.
A minimum of 5m of separation is required by the British Standard & Building Regulations.
Please Note: In any soils that may readily erode and wash away (sands) and/or dissolve (e.g. soft chalks and gypsum), then a minimum separation of 10m is required.
Soakaways must also be designed and installed to have sufficient storage capacity, to prevent the collected surface water from backing up and over-flowing (flooding) at gullies close to the building, during heavy rainstorms and rapid snowmelt events.
The capacity and design of a soakaway must reflect the impervious surface areas (e.g. roof and patio areas) that it is going to drain and the rate of water absorption (the soils percolation rate) that the local soils will offer.
Quite simply, a soakaway is a hole in the ground that is filled that allows water runoff to slowly drain and redistribute itself into the soil.
Modern soakaways are best formed using high volume (for any given size) crates, rather than the more traditional low water storage volume which rubble and gravel offer.

All soakaways should be protected from soil and root ingress which will reduce their capacity and effectiveness, over their lifetime, by wrapping with a geotextile root-barrier fabric.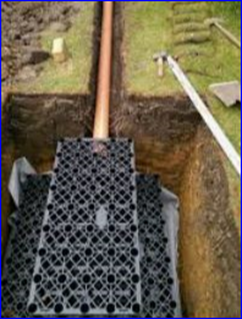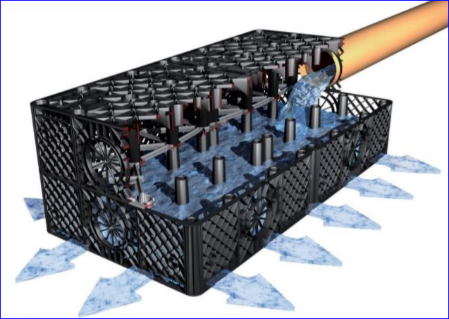 Download our Technical Manual V12 for industry accredited technical guidance. 
Please Note: Every care was taken to ensure the information in this article was correct at the time of publication.