Dorchester Living's Village Green Collection III at Heyford Park is winner of Development of the Year (11-50 units South) in our Excellence Awards.
A special congratulations to Andy Houlton (site manager) and Dan Kimber (assistant site manager) for their commitment in delivering high standard homes, as well as the wider team involved in the development.
We caught up with Jeanne Evett, Dorchester Living Sales and Marketing Director, to find out more about the development and what winning the award means to them.
Tell us a bit about Dorchester Living
As a company, we are committed to delivering high-quality, bespoke schemes with an emphasis on the regeneration of high-scale brownfield regeneration sites. We take a long-term view of the places we create, so we're not just building homes, but communities. In terms of our commitment to the environment, we ensure our design and careful material choices reduce our environmental footprint so that we can create cleaner and greener places.
Innovation is key to our ethos and we keep up with the constant changes in both construction and sales.
Can you tell us about the houses on the development and what makes them special?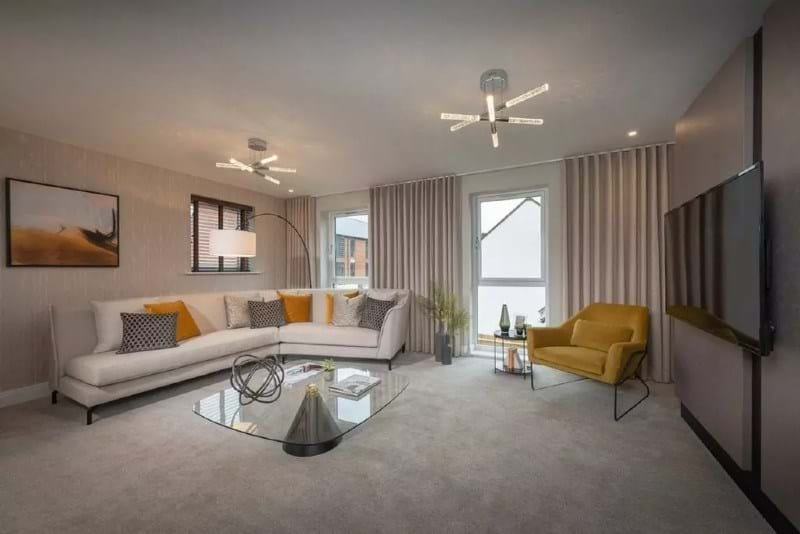 © Dorchester Living
The Village Green Collection III features 3-4 bedroom homes designed to the highest standard and benefiting from generous living spaces, integrated appliances and private rear gardens.
For these properties, we have a very strong specification and purchasers don't need to buy any extras as they are included in the standard spec. This site being just one phase of many within the wider regeneration project and very close to the Village Green and other amenities.
We are seeing a shift toward people naturally seeking more room and outside space to accommodate the many activities of our day-to-day lives as we spend an increasing amount of time at home. Heyford Park offers best of both worlds as it benefits from a fantastic semi-rural location in the Oxfordshire countryside, whilst nearby Bicester, offers direct trains to London in less than an hour.
As mentioned, this residential development is part of the larger Heyford Park development which will feature a Village Centre including a restaurant and bar, bowling alley, boutique hotel as well as retail units to create a community hub for those who live and work at Heyford Park.
What does success look like for Dorchester Living?
That's simple: quality, and happy customers with a great product to offer them.
What does it mean to win this award?
Winning Developer of the Year is fabulous for construction and especially for the site team.
We're delighted to have been recognised in this way.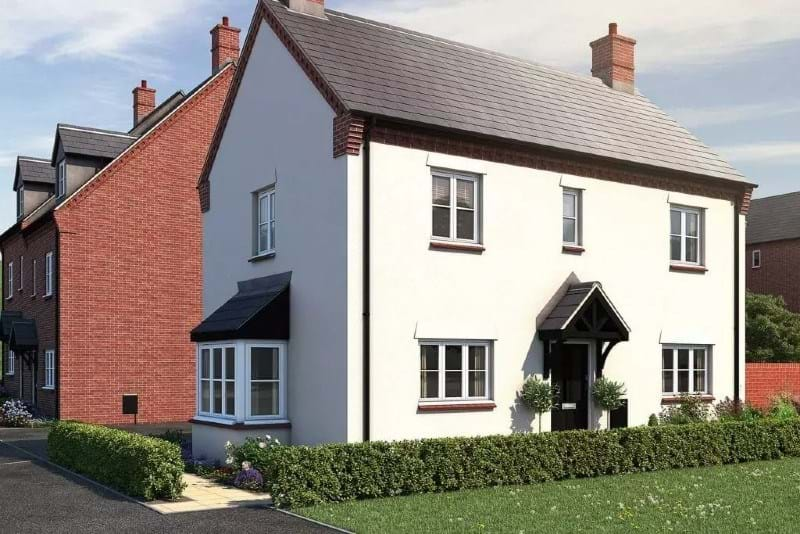 © Dorchester Living
How have you found working with Premier Guarantee?
We've worked with Premier Guarantee for some time and they've been very supportive over the past years.
What's next for Dorchester Living?
We're looking forward to our next projects at Heyford Park…and beyond, which include our hotel and restaurant development opening soon at Village Centre South. We'll also have phase 9 of Heyford Park launching in September with the first product available at the end of the year. Then Bordon in Hampshire where we have two outlets due to launch next year, again these being part of a wider regeneration project.
Find out more about Heyford Park.
Premier Guarantee is one of the UK's leading structural warranty and building control providers, explore our warranties and services and get a quote today.
Interested in finding out how your development could win an Excellence Award? Learn more about our awards scheme.