The statement address of 9 Millbank, Westminster SW1 is the latest flagship scheme of developer St Edward. Once home to the Imperial Chemical Industries headquarters, this unique residential conversion project not only boasts a grand heritage but also a sought-after setting on the banks of the River Thames, just a stone's throw from postcard London landmarks: the Houses of Parliament and Westminster Abbey. This prestigious and luxurious development is due to be completed in 2023.
Retaining many of its original features, Millbank Residences will offer quality and character with high-spec fixtures and carefully-crafted finishes. Residents will benefit from considered layouts that maximise space and light taking advantage of the generous proportions, high ceilings and large windows of the original 1920s building.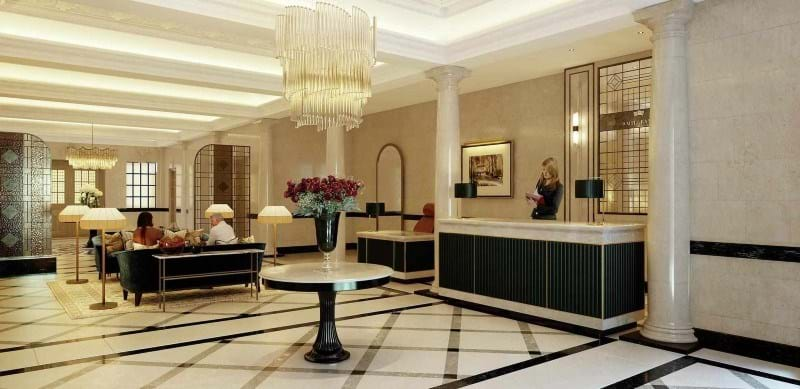 9 Millbank's grand main entrance hall influenced by the building's heritage (CGI) © St Edward
From the moment residents pass through the imposing 20ft cast bronze doors of 9 Millbank, they are treated to the finest facilities including a grand lobby, modern gym, swimming pool with spa and treatment room, cinema, meeting rooms and underground parking. But would you really need a car with everything you need under one roof and London's charms on your doorstep?
We wanted to find out more about this remarkable development so we caught up with Tom Rajan, Construction Director of St Edward.
Can you give us a bit of background to St Edward?
St Edward was established as a joint venture company co-owned by the Berkeley Group and M&G. The powerful combination of the two companies' strengths and complementary skills provides a strong vehicle for delivering unique residential developments in London and the South of England.
We specialise in long-term brownfield regeneration, focusing on challenging and complex sites that are beyond the scope of conventional homebuilders. We are highly collaborative, working with councils and communities to create a shared vision and to unlock a mix of social, environmental, economic and commercial value that benefits all of our stakeholders.
Can you describe the types of homes on this development?
The apartments on this scheme range from Manhattan to four bedrooms with a number of duplexes also available. Our market is customers looking for homes with some history; the USPs are the location in the heart of historic Westminster and the heritage features of the building.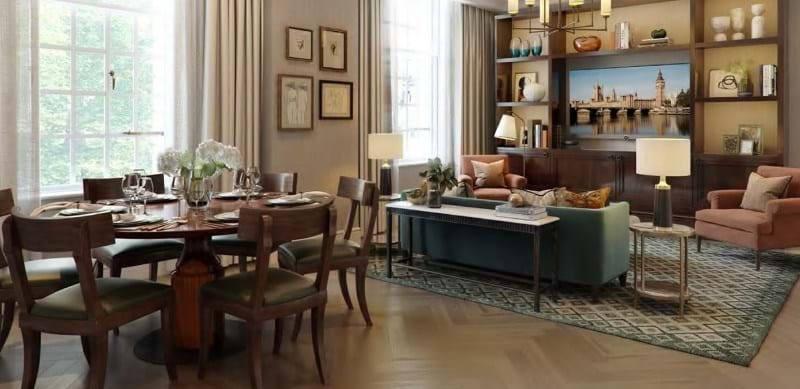 Apartments will benefit from classical proportions of the building's original 1920s architecture (CGI) © St Edward.
What are some of the challenges on this project?
The refurbishment part of the scheme comprises a Grade 2 listed block with many features of historic significance such as metal work, stone and timber panelling. This presented the challenge of incorporating these features into the new layouts as well as protecting them during the construction process.
To overcome these challenges, we worked closely with architects, heritage consultants and Westminster City Council to ensure the layouts delivered a fantastic space for the future residents whilst ensuring the historic features were maintained and seamlessly incorporated into the design. A full protection and refurbishment strategy was developed and implemented to ensure the history of the building is brought back to its best and can be enjoyed for generations to come.
What original features will be retained?
The building was originally completed in 1929 as headquarters for the newly formed Imperial Chemical Industries. There are numerous features that have been retained within the development. These range from the impressive silveroid entrance doors with bronze inlays depicting technological advancements, Portland stone façade with statues and busts of notable chemists, ornate barrel vaulted ceilings and extensive timber panelling.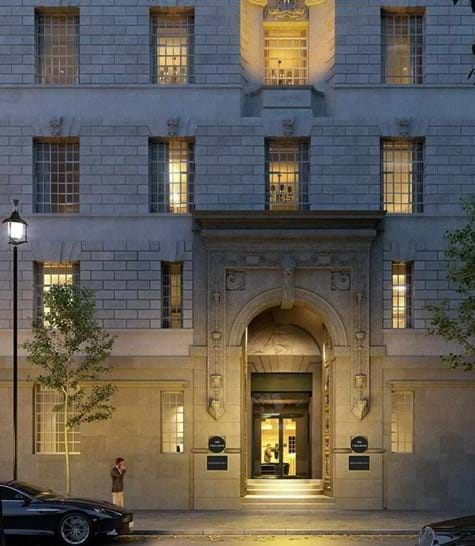 Grand entrance to 9 Millbank (CGI) © St Edward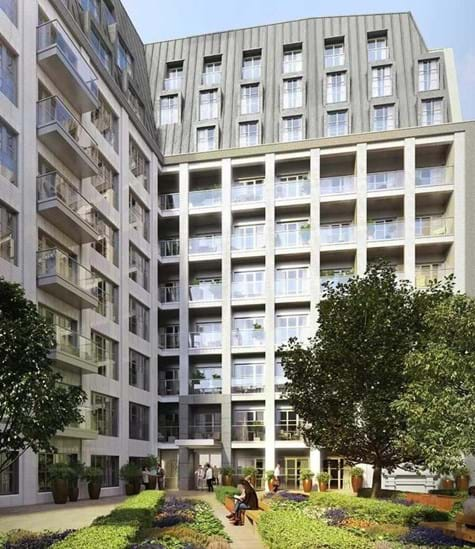 Garden of Millbank Residences (CGI) © St Edward
What are the most interesting aspects of this development?
During its construction, it was an extremely advanced building for its time. It was one of the first piled structures in the country, utilised a large steel frame and had many technological advancements. It was the first building in the world lit with daylight bulbs and it had a system to provide ozonised air to the director's office as well as a centralised vacuum cleaner system. The building also has a Portland stone pitched roof which is an extremely unusual construction method.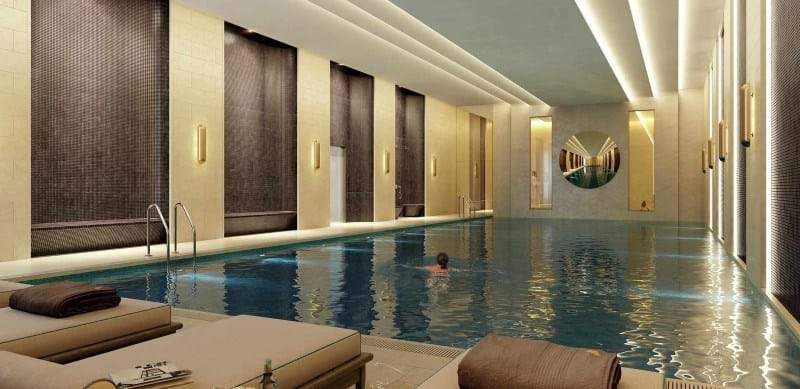 Swimming pool and spa facilities at 9 Millbank (CGI) © St Edward
During the war, the building was requisitioned by the government and was occupied by the Ministry of Aircraft Production. Notable figures held offices in the building such as Lord Beaverbrook, Sir Stafford Cripps and the Rt Hon. AT Lennox-Boyd.
The western side of the site was formally occupied by the London Electricity Board as a power generation site. The foundations of that structure have been retained and reused in the new scheme to support the new build block. We have also rationalised and renewed a large amount of electrical infrastructure that is still present as part of our works.
How have you found the experience of teaming up with Premier Guarantee?
We have worked closely with Premier Guarantee on all aspects of the development. It is a highly complex scheme and a collaborative approach from all parties has helped us come up with solutions to all the challenges that refurbishment of listed buildings comes with.
Find out more about 9 Millbank.
Premier Guarantee offer structural warranties and building control for a range of properties including high-value schemes. Talk to our sales team about your next project.
---
Read more articles on the Resource Hub and sign up to receive our blog round-up.
---