Ropetackle, a new development along the River Adur in Shoreham, Hove promises the tranquillity of waterside living combined with exciting retail and hospitality.
The completed residential phase consists of a mix of houses and apartments close to the town centre, with a proposed retail unit, riverfront café, gallery and hotel still to come.
We had a chat with Rob Clarke, Pre-construction Manager at PMC Construction, to learn about the complexities of this coastal development and find out about the company's approach to housebuilding.
Can you give us a bit of background to PMC?
Our company is a family-run business that has been trading for over 35 years, we have helped develop communities all over the South in this time and continue to grow and develop these areas further with our supply chain and clients.
We have a strong focus on residential construction including affordable housing, apartment blocks, urban regeneration, sustainable housing, passivhaus and private residential schemes.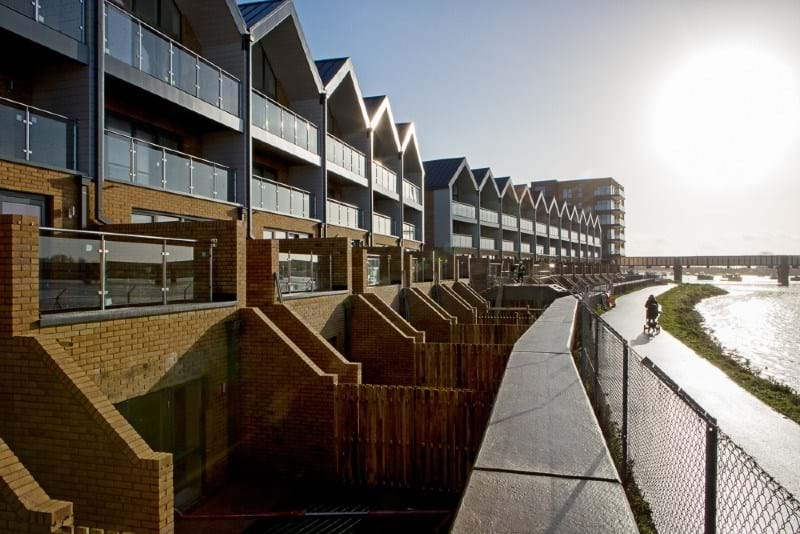 Ropetackle was one of the developments you've worked on with Premier Guarantee. What were the highlights and challenges of this project?
All developments have their challenges but the development at Ropetackle in Shoreham was a particular challenge due to its coastal position and multiple design/construction methods. We had flood defences, RC frame, traditional and timber frame construction all with building new culvert and permeable drainage systems to include entries into the tidal river Adur through Wastop and Penstop valve chambers. Not to mention the new part B fire regulations to follow also.
Jonathan Cornell (Senior Risk Management Surveyor at Premier Guarantee) has played a major role in this development and it was not an easy task but he patiently worked alongside our site team and helped guide them through to what is now a nominated scheme for 'best urban development outside of London'.
Highlights were the topping out of the block 1 structure due to its height and ordnance on the scheme. Also handing over the last unit of 120 with Jonathan there to see the scheme through to completion.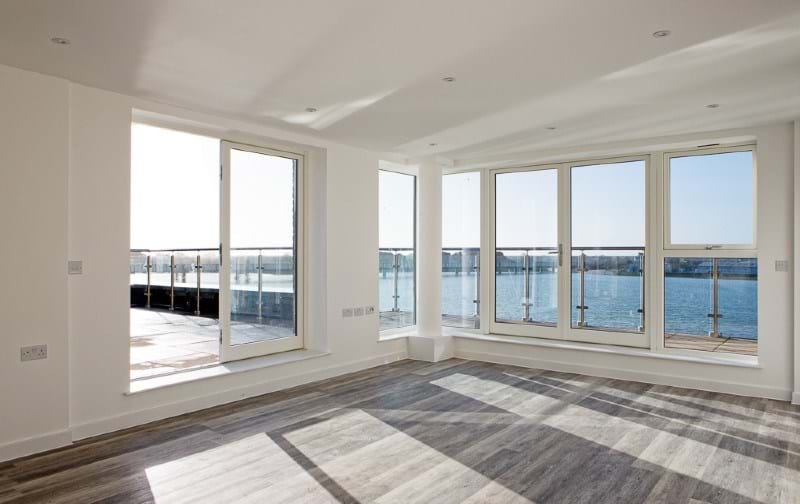 ---
"Workmanship is always a challenge working in a coastal environment however, in working with the PMC site team I hope that we have delivered homes that will be enjoyed for years to come and a great backdrop for those walking/exercising along the river bank and a point of reference for those flying into the local airport."

– Jonathan Cornell, Senior Risk Management Surveyor, Premier Guarantee
---
What are some important themes in construction and how is PMC readying itself for the future of building?
Fire is the biggest, we have engaged with local authorities and all warranty providers in this issue and see ourselves as a leading beacon on the approach of managing this. We employ our own EWS1 officers, designers, installers and signatories all approved through TRADA certification platforms and some are even ex-fire officers for high-rise buildings.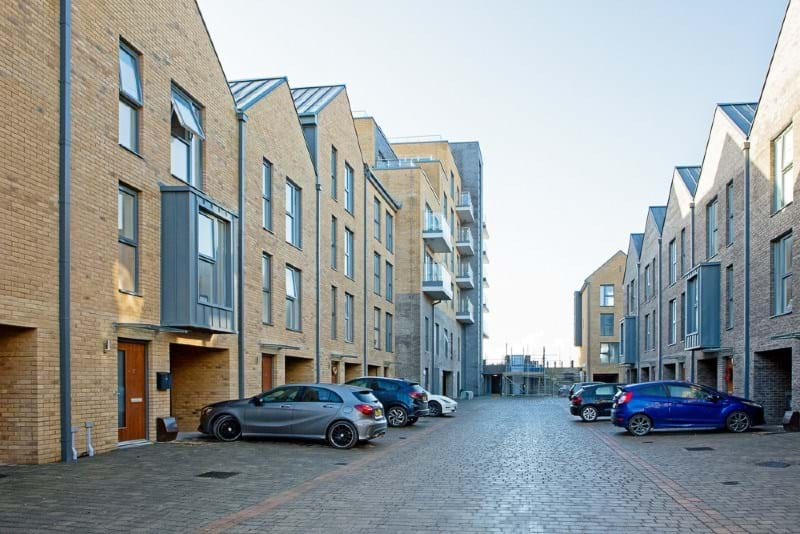 What role does Premier Guarantee play in supporting your developments?
We have had many schemes with Premier Guarantee over the years and this continues to grow as we do as a business. We have had great success with our close relationship to Premier who with their guidance, knowledge and design criteria only drive our developments to be better and achieve a higher status each time.
Premier Guarantee help guide PMC through all the industry changes and allow the implementation of these to be as seamless as they can be in today's environment.
What does success look like for PMC?
Success to PMC is being able to develop schemes that have the right design and architectural flow for the areas they are built in and ensuring these schemes are fit for purpose for the end users and our clients.
What's next for your company?
We have even more schemes arriving late 2021 and all through 2022 which will see our order book full for the next five years plus, so onwards and upwards.
Find out more about PMC Construction and their Ropetackle development.
---
Premier Guarantee is one of the UK's leading structural warranty and building control providers, explore our warranties and services and get a quote today.
Photos: © PMC Construction