There's an air of excitement in head office as the latest cohort of graduate trainees begin their surveying journey with us.
Premier Guarantee's graduate training scheme is the perfect opportunity to gain on-the-job training in surveying. The two-year programme consists of classroom and distance-based tutorials on construction, technical standards, building regulations and procedures. Trainees will develop skills applicable to a range of buildings from single houses to multi-storey apartment blocks. Not only will they build confidence in undertaking design assessments and recording inspections, but they will also develop skills to help them liaise with construction site staff.
We caught up with a few of the trainees to find out why they wanted to take this career path. Meet Lewis, Kristina, Rohit, Sebastian and Billy.
What did you study prior to joining the graduate scheme?
LEWIS: I studied Building Surveying at the University of Central Lancashire and graduated in 2020.
KRISTINA: I studied Building Surveying at Glasgow Caledonian University.
ROHIT: I hold a BTEC in business studies and an Access Diploma in Higher Engineering. I also have a degree in Quantity Surveying and Commercial Management from Oxford Brookes University.
SEBASTIAN: I studied Building Surveying at Liverpool John Moores University.
BILLY: I come from a carpentry background. I moved into passive fire surveying and worked in commercial and residential sectors. I studied at the University College of Estate Management.
What made you choose this career?
LEWIS (pictured): I find building pathology interesting and enjoy going out to sites.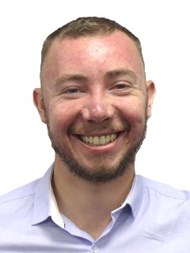 KRISTINA: The diversity of the job. No day will be the same. The construction industry is ever-changing so there's always going to be new practices and methods to learn.
ROHIT: I find the construction industry diverse and interesting, where no two projects are the same and with opportunities to meet interesting people.
By becoming a surveyor/inspector, not only am I learning by being proactive and learning on site but also having an impact on people's lives by mitigating risk in construction.
SEBASTIAN: I've always had an interest in buildings, so building surveying appealed to me. I also have an interest in ensuring buildings are built to ensure the best outcomes for their use. 
BILLY: I enjoy working outdoors and meeting new people. I also like a variety of work and challenges.
What made you apply for the graduate training scheme?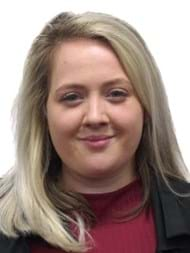 LEWIS: I thought the training offered along with the work experience was too good an offer to refuse.
KRISTINA (pictured): It was an opportunity to begin a career in surveying. The training and the support of this programme were appealing as I have just left university.
ROHIT: I was looking for graduate surveying jobs and the Premier Guarantee graduate scheme came up on Google job search.
SEBASTIAN: The overall scheme appealed to me with the on- and off-the-job training and the level of support and responsibility that is provided to allow a graduate to develop into a professional.
BILLY: I wanted to apply for the scheme due to the benefit of learning on the job and being ready and able to go for chartership with CABE.
If you could learn to do anything what would it be?
LEWIS: Play guitar.
KRISTINA: Play the piano.
ROHIT: Play the piano, saxophone and learn Muay Thai.
SEBASTIAN: To understand and trade in the stock market.
BILLY (pictured): Play the guitar.
Can you reveal one thing that few people know about you?
LEWIS: I have a spaniel called Howard and a cat called Woody.
KRISTINA: I have a matching tattoo with my cousin.
ROHIT: I am a part-time music producer.
SEBASTIAN: I used to be in a band.
Good luck to all our trainees!
Have you been inspired by Lewis, Kristina, Rohit, Sebastian and Billy? The applications for our 2022 graduate programme are now open. Apply now.