The definition of an Inner Room is "a room from which escape is possible only by passing through another room (the access room)."
For guidance on Inner Rooms, use Approved Documents B volume 1 Section 2: Means of escape.
In which situations is an inner room acceptable, and what mitigating measures should be provided?
If the occupant of a dwelling needs to make an evacuation of their home, they should not be expected to pass through an additional room when leaving their bedroom, living room, dining room etc.
However, this can be acceptable in certain circumstances. Such arrangements can be accepted where the 'inner room' is
a kitchen
a laundry or utility room
a dressing room
a bathroom, WC, or shower room
any other room on a floor, not more than 4.5m above ground level, provided with a compliant emergency egress window
a gallery which complies with the following: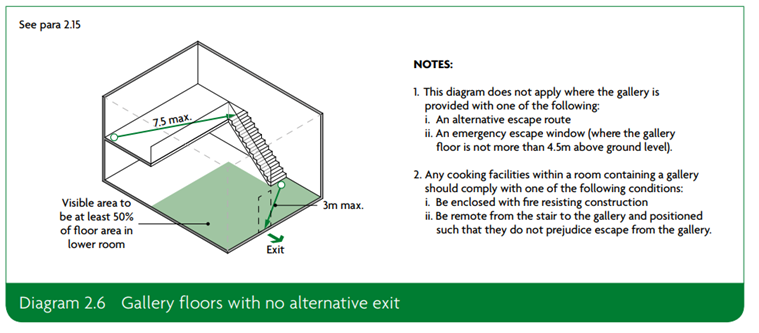 Please Note: A room accessed only via an inner room (an inner-inner room) may be acceptable if it complies with the above, not more than one door separates the room from an interlinked smoke alarm and none of the access rooms is a kitchen.
Please note: Inner rooms (falling under item (e) above) are not permitted on floors that are over 4.5m above from Ground Level.
Download our Technical Manual V12 for industry accredited technical guidance. 
Please Note: Every care was taken to ensure the information in this article was correct at the time of publication.