South-west London's Embassy Gardens has recently opened its Sky Pool to residents.
A feat of engineering, the pool spans the luxury development's two apartment buildings, allowing swimmers to swim between them with uninterrupted views down towards the street. The pool is completely transparent, made of 20cm thick acrylic and weighing 50 tons – it was designed to give swimmers the feeling of floating on air.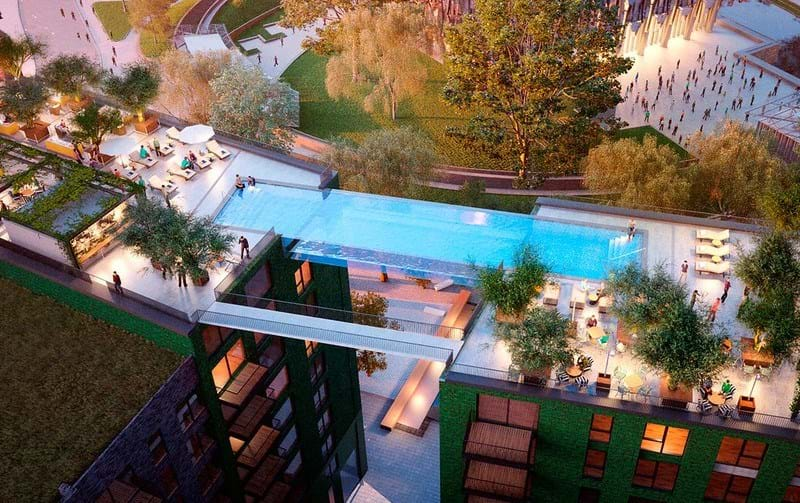 All images: Eckersley O'Callaghan, Embassy Gardens Sky Pool - Forgemind ArchiMedia CC by 2.0
The design and engineering of Sky Pool draws on expertise from some of the world's major aquariums. Holding 148,000 gallons of water, the acrylic pool is supported at each end by stainless steel 'tubs'. It was developed in Colorado and put through extensive strength testing before being transported to the UK.
Along with this amazing pool, the development's Sky Deck treats residents to a bar, spa and orangery. It features views of the Houses of Parliament, the London Eye and the US Embassy – the namesake of the building.
Watch this reporter try out the Sky Pool.
---
Read more on the Resource Hub. Sign up to receive our blog round-up.
---