Struggling to find skilled construction workers for your next project? You're not alone. According to ONS figures, construction vacancies are close to a 20-year high with 33,000 jobs on offer in the sector. But beyond the urgency to fill these roles, in the long term, the industry needs to address the skills gap. Construction is becoming increasingly complex with zero carbon targets, changes to building safety regulations and the modernisation of processes – it is now crucial to develop teams with the new skills demanded by the sector.
Here's where technology could step in.
Welcome the robots
If your mental image of a robot is Twiki from Buck Rogers, well Twiki has had an upgrade. Here are just a few robots that are making an impact in the construction industry.
Baubot: all-round construction helper
Printstones have created an autonomous machine that can manoeuvre around a construction site with ease, helping out site workers with virtually any task needed.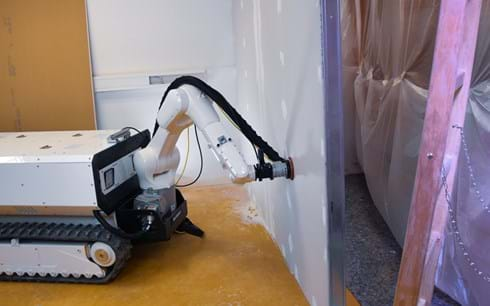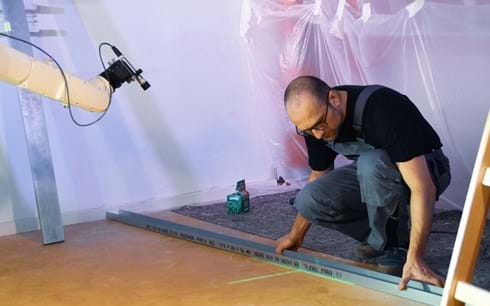 © Printstones
What can it do?
The all-terrain, smartphone-controlled Baubot has numerous capabilities including bricklaying, welding, painting, laser levelling, cutting, drilling, sanding, milling, handling materials and carrying loads of up to 500kg. Using its integrated cameras it also handles site monitoring, and if all that's not enough it can be used as a 3D printer as well.
After it's finished its 9-5:00 shift, it can double up as an overnight security guard (it will need a battery charge beforehand though as it does run out of steam after eight hours graft).
Watch Baubot in action
---
Victor Rodionov, Head of Business Development at Printstones – the company behind Baubot, describes the reasons why automation in construction makes sense:
"The rapid growth in the construction industry makes skilled and supervisory labour harder to find, affecting timeline and budget. More than 80% of construction firms have trouble filling their positions. Moreover, around 50% of construction workers in the US, for example, are going to be retired within the next 10 years. It puts additional pressure on the industry. Last but not least, construction work is inherently dangerous, which makes insurance and workers' compensation a costly expenditure. We at Printstones believe that automation is the future, leading towards significant improvements in the industry."
---
Spot: the dog-bot
You've probably seen this one right? The highly mobile canine-like robot created by Boston Dynamics has been 'spotted' pulling rickshaws and herding sheep. It's also been helping out in hospitals during the pandemic, providing coronavirus treatment. Man's new best friend perhaps?
Teaching a new dog new tricks
Not content to just curl up by the fire, Spot has made itself useful in the construction industry, right here in the UK. Using 3D laser scanning technology, Spot has captured and monitored the progress of Battersea Roof Gardens for Foster + Partners. The robo-dog has made precision scans to ensure the building work matches the architectural plans, reducing the timescales for this type of work from weeks to days and freeing up staff.
Anyone lucky enough to be a dog owner knows that dogs are free spirited and will do only what they want. But Spot is completely under human control. It can be controlled from a distance or can follow a programmed route. On its four legs, it can navigate stairs and other obstacles with ease. Spot can also come in handy to monitor hazardous or remote sites.
Not just another dog video.
---
AES: Autonomous Excavator System
Researchers from Baidu Research Robotics and Auto-Driving Lab, and the University of Maryland have successfully trialled the world's first unmanned excavation system to operate continuously for 24 hours without human intervention.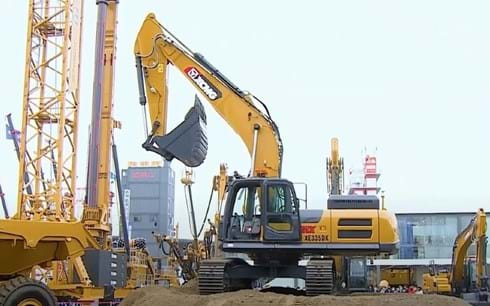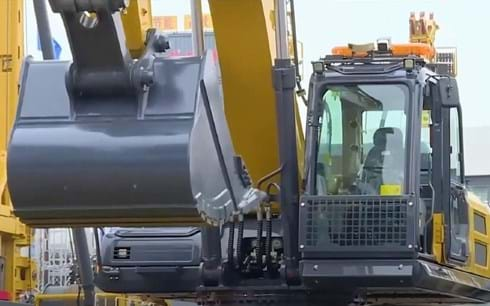 © Baidu Research Robotics and Auto-Driving Lab
The system integrates perception, planning and control modules using proprioceptive sensors, camera and LiDAR. By using advanced computer vision algorithms it can perceive the 3D environment for a range of terrain, it's been tested in various conditions including dry and wet soil, rainy conditions and with various rock sizes.
It keeps going and going and going...
The machine excavated 67.1 cubic metres per hour, which is in line with the performance of a human operator. But unlike humans, AES doesn't suffer from fatigue.
In terms of safety, the benefits of AES are huge. The unmanned excavator can work in remote, dangerous and toxic environments. Excavation accidents, including ground collapses or cave-ins, would no longer be risks that workers would have to take.
Watch the video to learn more about AES.
There are clear benefits to using robots in construction in terms of productivity and safety. Right now, robots might be considered cost-prohibitive for many companies, Spot would set you back around £55,000, for example. But, in the not-to-distant future robots could become commonplace on site. All the better if they're programmed to deliver witty banter and possess impeccable tea brewing skills.
---
Read more articles on the Resource Hub and sign up to receive our blog round-up.
---